---
Costs of fertility treatments
The costs of fertility treatment are not small due to the various costs of maintaining a center, materials, and guaranteeing quality and safety requirements.
On this page we would like to inform you about the costs and who carries the costs.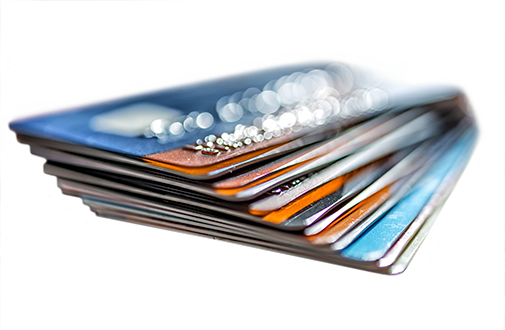 ---
Fertility treatments for couples with public and private health insurance
We are happy to welcome everyone to our fertility center in Heinsberg, regardless of whether you have public or private health insurance. Of course all patients receive the same excellent medical care and attention in our center. However, there are differences in the way insurance companies reimburse the costs of fertility treatment, depending on your insurance status.
---
The costs of consultations with your doctor and the various necessary diagnostics when seeking fertility treatment, are usually covered by public health insurance and private health insurance. However, in order to be able to settle the proportionate costs of infertility treatments with public health insurance companies, a fertility center needs a special license (according to § 121a SGB V) to be able to settle your bills. Of course, our center fulfills all requirements to carry out all fertility treatments. We have however decided not to apply for aforementioned permit with the public health insurance companies. Consequently our fertility center does not have the possibility to settle invoices via the public health insurance funds, even if the couple is entitled to this cost coverage.
All costs are therefore based on GOÄ (Gebührenordnung für Ärzte), which regulates the calculation and billing of private medical services outside the scope of public/statutory medical care in Germany. Private patients, patients who pay for their treatment themselves ('self-payers'), as well as uninsured patients are billed according to the regulations of the GOÄ. We are legally bound to the GOÄ. The Kinderwunschzentrum Heinsberger Höfe GbR will consequently invoice any costs of treatment privately at any time. Please not that appointments canceled less than 24 hours in advance will be charged in full.
Bear in mind, that costs for fertility treatments are not always automatically and fully covered/reimbursed by your private health insurance. Often, an application for reimbursement must be submitted to the health insurance prior the start of therapy. We would like to emphasize that this is your own responsibility at all times.
The following information is intended to give you a general overview of the claims for cost coverage for fertility treatments.
Reimbursement of fertility treatment by private health insurances
Cycle monitoring and ovulation induction are essentially covered in full.
In the case of insemination treatments (IUI) and ART (IVF/ICSI), private health insurance will cover the costs if the following conditions are met:
The policyholder is the "cause", i.e. he/she has a diagnosis that makes the fertility treatment necessary.
There is a "sufficient" chance of success (15% chance of pregnancy per attempt).
The treatment is the only possibility for the couple to have a child.
Under these conditions, health insurance companies usually cover all costs incurred by both partners (regardless of how the partner is insured). The number of attempts is essentially not limited. The age of the patient only plays an indirect role in receiving permission from the health insurance, should it affect the likelihood of success. The couple does not have to be married. Once more, an application for reimbursement is your own responsibility and must be done prior to the start of a treatment.
Payment
We kindly ask you to pay the invoices directly to us, before you leave our center, at the end of each consultation/visit. We accept EC cards, credit cards and cash payments. You will of course receive a receipt of payment. Unfortunately, installment plans/payments are not possible. For analysis by external partners (e.g. blood analysis, immunological analysis and genetic analysis) you will sometimes receive an invoice directly from the executing party itself, with the kind request to directly pay to the relevant party.
On the basis of our joint responsibility towards you, we will not plan new consultations before outstanding invoices have been paid.
Please note: many banks have a daily limit for card payments. If necessary, increase your daily limit in time.
Invoices for services provided when you are not in our center (e.g. storage fee for oocytes, sperm or embryos) will of course be sent to you by e-mail or by post.
---
Kinderwunschzentrum Heinsberger Höfe GbR
Medizinische Kooperationsgemeinschaft
Drs. Willem-Jan S.S. Cuypers
Drs. Nerissa B.E. Cuypers
Fachärzte für Frauenheilkunde und Geburtshilfe
Schwerpunkt gynäkologische Endokrinologie und Reproduktionsmedizin
Dr. Ralf Böhm
Diplom-Biologe
Hochstraße 154
52525 Heinsberg
Germany
Phone
+49 (0) 2452 99 66 - 900
Fax
+49 (0) 2452 99 66 - 910